Make-up contact lenses are an excellent way to apply and remove make-up quickly and easily as they do not interfere with the application and removal of make-up. They are also very practical for people who have difficulty applying make-up with pencils or mascara. Make-up contact lenses are a great option for people who want to apply eye make-up without wearing glasses. They are also ideal for people who have vision problems and want to wear contact lenses to correct their vision. Make-up contact lenses are generally less intrusive than glasses and can be purchased from many online contact lens stores, such as Linsenmax.
For some time now, contact lenses have been more than just a visual aid. They are also a fashion accessory for all those who do not want to or cannot wear glasses.
So it's only natural that you want to show off your eyes! However, as a contact lens wearer, there are a few important rules to follow.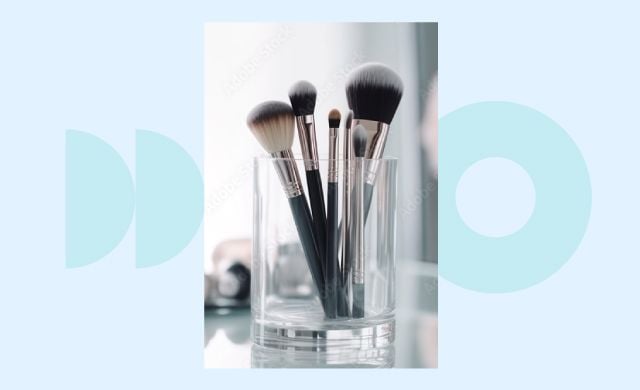 Before applying make-up, the first step is to wash your hands with a neutral soap or a suitable disinfectant. This will prevent irritation.
During the make-up process, avoid contact with the contact lens so as not to damage or contaminate it.
You should apply all your make-up very carefully. To avoid irritation or damage to the lenses, buy products that are anti-allergic or specially designed for contact lenses. It is important to note that perfumes in particular can damage contact lenses.
Liquid or cream eye shadow can cause discomfort if they come into contact with lenses, so use a powder eye shadow first.

Nowadays, all mascaras are available in waterproof versions. However, do not use aggressive mascaras, such as reconstructive and regenerative mascara as the fibres in these mascaras can fall into the eye after drying, damaging contact lenses and irritating the eye.
Eyeliner, blush, and false eyelashes - How to safely apply them?
For your eyeliner :
If you want to use it on your upper eyelid, apply it above your lashes.

If you want to use it on your lower eyelid, apply it below your lash line.
This ensures that no coloured or oily substances penetrate the tear film.
We also advise against false eyelashes, as the glue used can damage lenses.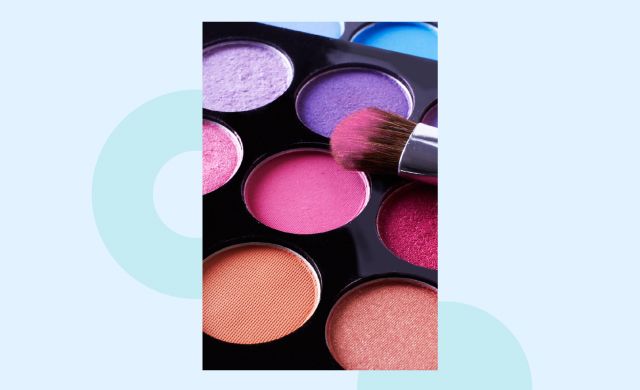 When applying powder or blush, you should keep your eyes closed so that nothing can get into your eyes. The same applies when applying hairspray, deodorant, or perfume. This prevents eye irritation.
At the end of the day, you will want to remove your make-up. To do this, we strongly advise you follow the order outlined below:
Wash your hands thoroughly with clean water

Remove your lenses and clean them properly

Remove your make-up
All these tips and tricks help protect your eyes from irritation and infection.
Of course, don't use outdated products either, keep your make-up dry and cool and use products suitable for contact lens wearers if possible.
In summary, contact lenses can be a great option for people who want to wear make-up. However, there are a few tips to follow to ensure that contact lenses are worn and cared for correctly.

Firstly, it is important to choose hypoallergenic contact lenses to avoid any risk of irritation or allergy. Secondly, it is important to wash your hands thoroughly before handling contact lenses. Contact lenses should be inserted into the eye before applying make-up. It is important to follow the manufacturer's instructions for inserting and removing contact lenses.

After applying make-up, it is important to check that the lenses are still in place. If the lenses do not fit properly, they can shift and cause irritation or allergies. Finally, it is important to wash your hands thoroughly after removing your make-up and before handling your contact lenses.

If you follow these tips, you will be able to wear and care for your contact lenses while wearing make-up.