An ocular parasite in fruit! Alert in Switzerland
Worms are a nuisance.
However, as with everything, there are some exceptions, and parasites are a big one!
Thelazia callipaeda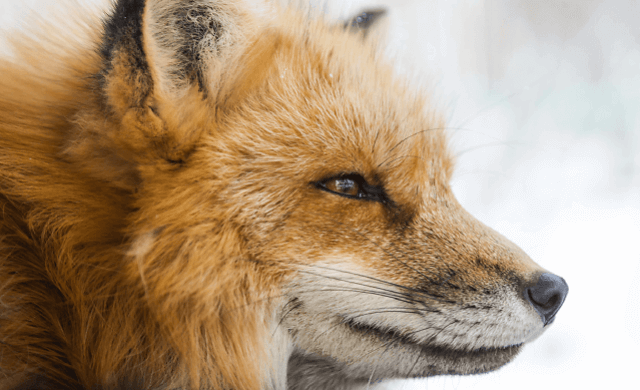 This is the technical term for the eyeworm, which was first discovered in Italy in 1989.
Since then it has spread quite rapidly, especially among dogs and foxes.
What are these eyeworms?
The eyeworm is a dangerous parasite for both animals and humans. However, no one in Switzerland has yet been infected with the so-called eye worm! And in the whole of Europe, only four cases have been reported so far.

The parasite originated in Asia, and it then spread to Europe. 20min.ch spoke to Dr Manuela Schnyder about this. Dr. Schnyder works at the Institute of Parasitology at the University of Zurich and is familiar with the Asian parasite. So far, she has been able to establish that about one in ten dogs and 7% of foxes in the southern part of Ticino have been infected with the eye worm.
How this parasite can be so dangerous for humans is explained below: The larvae of the eyeworm enter the body via fruit flies. Warm temperatures (often from May to October) are conducive to the proliferation of larvae.
Once the parasite is in the eye, it will survive by feeding on the tear fluid. The consequences for the eye can be devastating: Ocular tissues can be permanently damaged. In addition, inflammation (e.g. conjunctivitis, ot inflammation of the cornea), hypersensitivity to light, or eye discharge may occur. A cloudy eye can also be a sign of infection by the parasite.
The worms can only be seen once they have reached their adult size (up to two centimetres long). Before that, only a precise examination by an ophthalmologist can show whether the eye is affected. If the infection is confirmed, the worm is removed with the help of medication or an operation on the eye. In the meantime, the body produces defence substances to try and eliminate the worm. This makes it impossible to wear contact lenses.
If you think you have an eye worm, see your eye doctor immediately!
Early diagnosis allows effective control of the pest and prevents damage.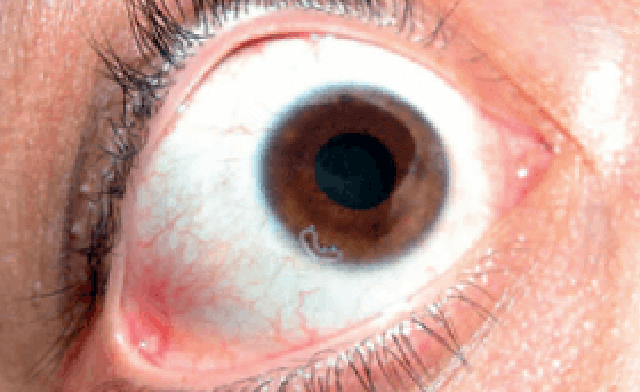 Whether in animals or in humans: how to avoid infection?
Professor Dr. Domenico Otranto ,expert in parasitic diseases in animals at the Faculty of Veterinary Medicine in Bari, Italy, recommends taking caution, especially in high-risk areas (Central Africa, China). As fruit flies transmit the larvae of ophthalmia, insect repellents are a first step to avoid infection.
It is also advisable to isolate yourself at night with a mosquito net, close the windows, and keep the room relatively cool.
The photos in the article were made available to us by Dr. Otranto.