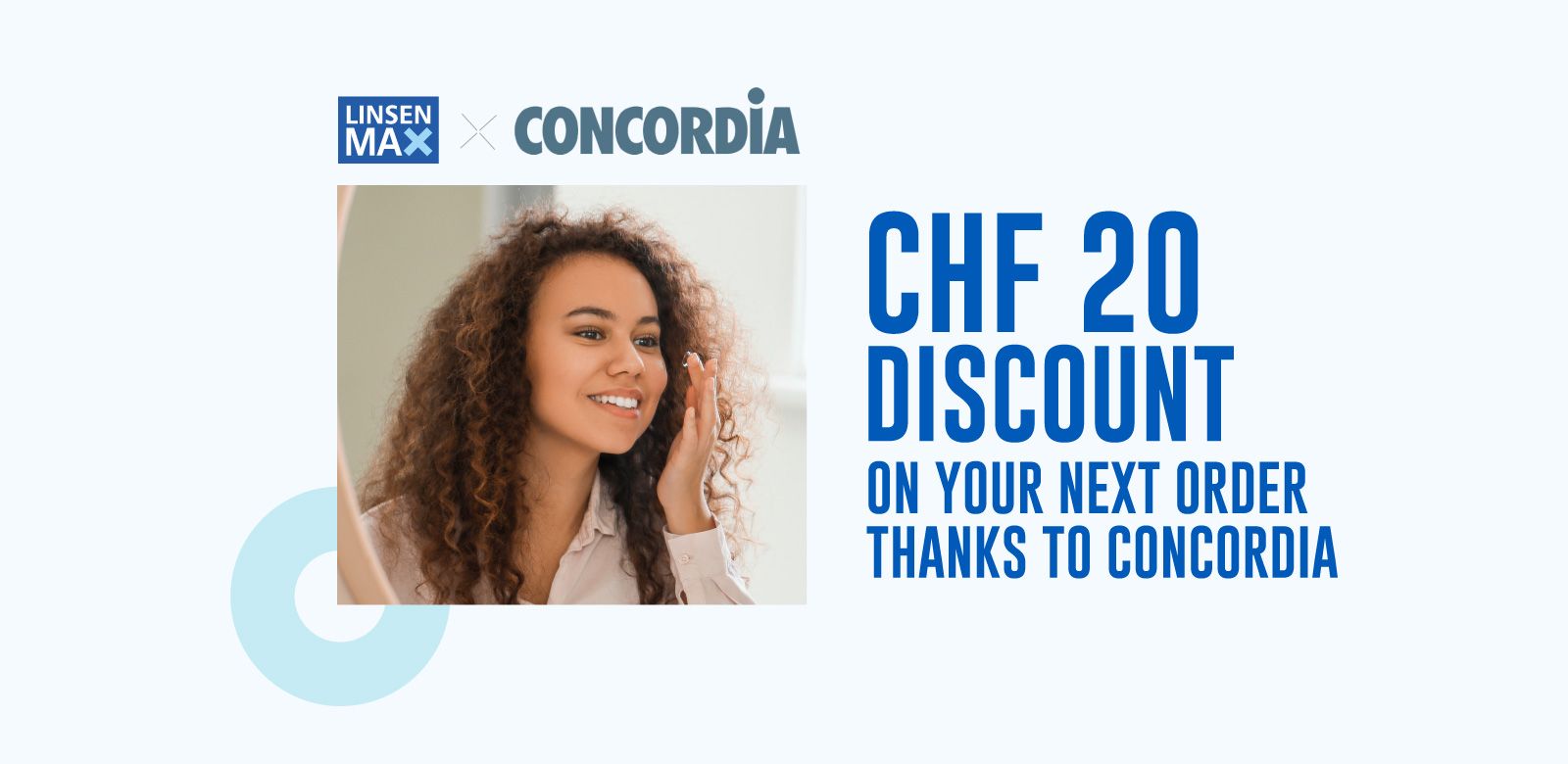 Linsenmax is proud to announce its new partnership with CONCORDIA
We recognise that health is an important part of life, and that includes good health insurance. That's why we decided to join forces with CONCORDIA.
At CONCORDIA, it's never been easier to check your insurance coverage – with no obligation. CONCORDIA guides you expertly through the insurance jungle and shows you the potential savings you could make by changing insurer.
To benefit from this Concordia analysis, nothing could be simpler: simply follow the three steps below.
Log in to www.linsenmax.concordiapartner.ch
Register on the platform and receive your promo code.
Order your personal no-obligation quote from CONCORDIA and save on unnecessary premiums or fill gaps in your coverage.
To thank you for taking part, you'll receive a CHF 20 discount voucher that you can use on your next order at Linsenmax.